What is PBX in a Flash (PIAF)?
If you've longed for the good ol' days of Asterisk@Home, welcome back to the new steroid-enhanced version. PBX in a Flash (PIAF) is a lean, mean Asterisk machine designed to meet the needs of hobbyists as well as business users.
You'll have a high-performance turnkey Asterisk PBX that's easy to upgrade, able to choose from dozens of scripts to include all of the Nerd Vittles addons: AsteriDex, Weather Reports, News Feeds, Email by Phone, TeleYapper, Telephone Reminders, Podcasts by Phone, and more. You add features when you need additional functionality; otherwise, you skip the bloatware. - Nerdvittles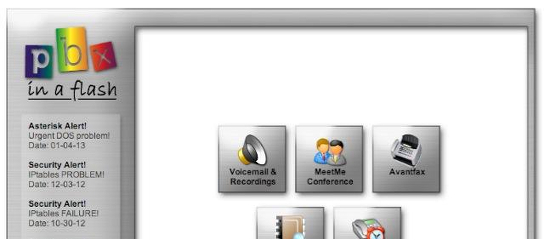 PBX in a Flash (PIAF) VPS Hosting
The core PBX components Asterisk and a web-based open source GUI (graphical user interface) that controls and manages Asterisk are pre-installed, along with additional software including the Flash Operator Panel (FOP), the Asterisk Recording Interface (ARI), Fail2Ban, command-line update and security scripts and much more...
includes: